The Most Advanced Machine Learning Solution For the Nonprofit Sector
What is DonorSearch Aristotle?

DonorSearch Aristotle is the most advanced machine learning algorithm ever developed for the nonprofit sector. By enriching your data with more than 800 additional data points, DonorSearch Aristotle uses proprietary AI algorithms to recognize intricate patterns, process more information, and make specific recommendations on which prospects are most likely to make a gift within a rolling 12-month period.

How does AI help Major Gift Fundraising?

Using millions of data points, DonorSearch Aristotle performs thousands of calculations per prospect to accurately identify and segment high-affinity prospects with a high degree of accuracy. The more data you feed it, the more accurate its ratings and predictions are. Unlike static models, the DonorSearch Aristotle machine-learning models improve accuracy over time.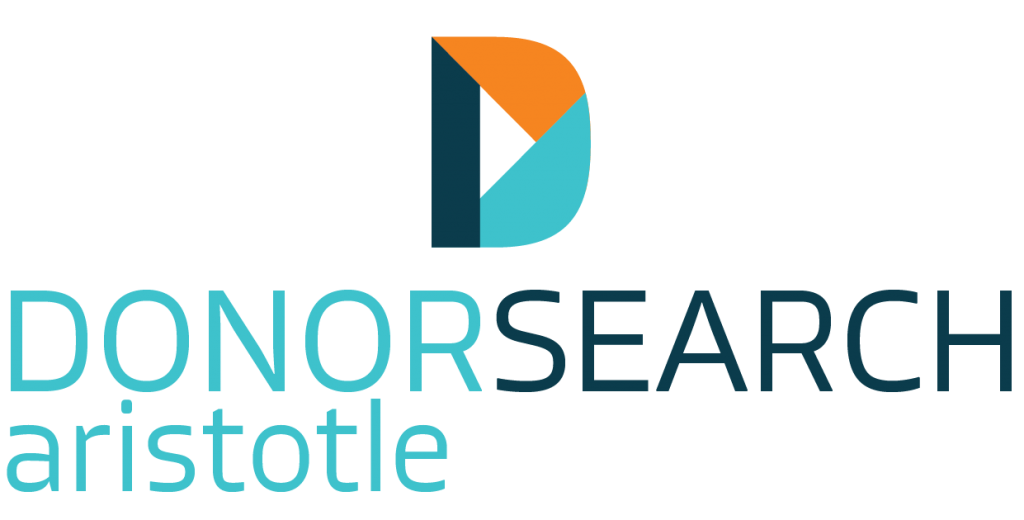 AI-Propelled Prospecting
DonorSearch Aristotle is our new suite of solutions bringing the power of artificial intelligence to DonorSearch users. With our breakthrough innovations, any nonprofit can target more prospects and motivate their generosity with greater success.
Get A Demo
DonorSearch Aristotle
Unlock Your Fundraising Potential
The DonorSearch Aristotle machine learning solutions enable nonprofit organizations to identify and segment the very best prospects across all fundraising initiatives, from annual giving to major giving.
How does DonorSearch Aristotle help you?
Data Driven Engagement

DonorSearch Aristotle Solutions leverage the continuous learning capacity of AI/Machine Learning to synthesize prospect experience and profile data to produce custom likelihood scores.

Specialized Fundraising

Fundraising looks different from sector to sector. DonorSearch Aristotle has sector-specific custom solutions that draw upon the unique aspects of the prospect experience. Each solution delivers donor likelihood scores within a robust visualization tool that allows users to find and segment their very best prospects quickly.