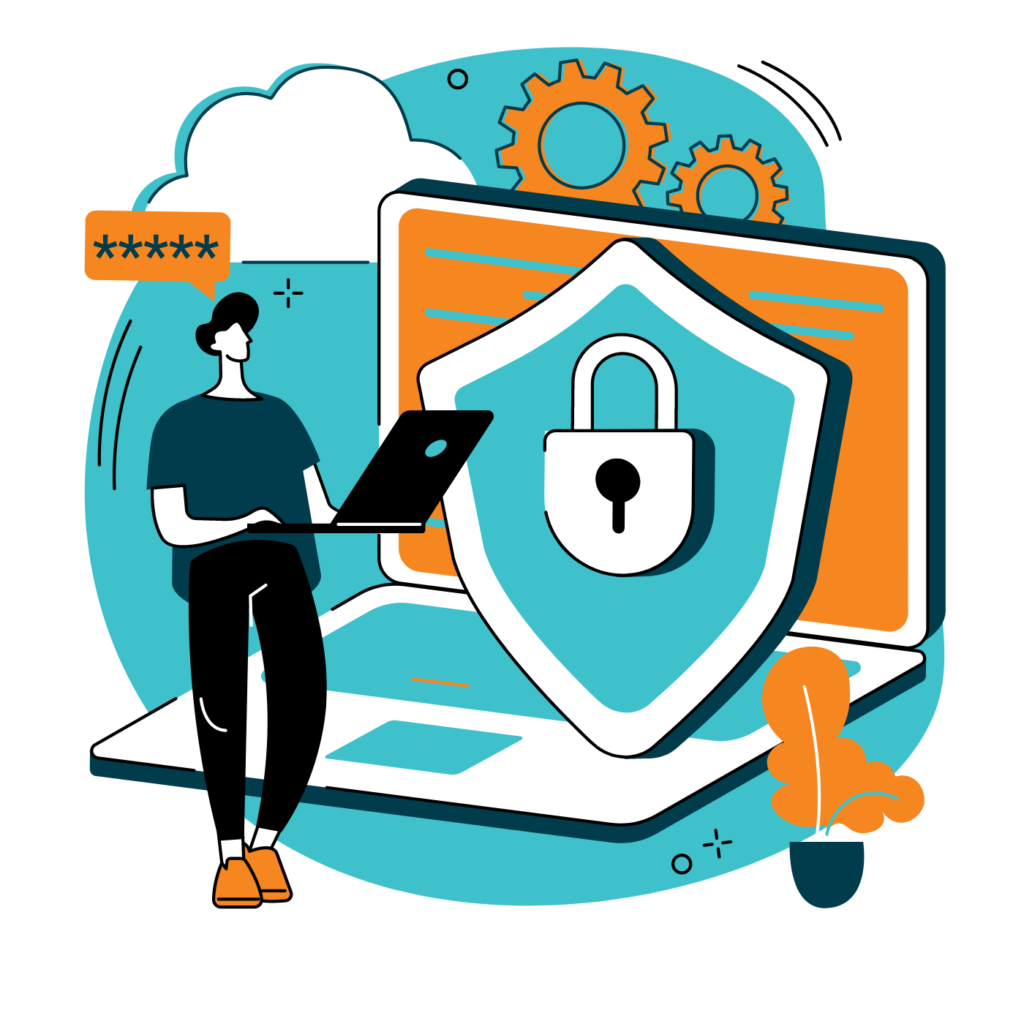 DonorSearch Security
DonorSearch Ai and Screening Solutions are safe, secure and trusted.
Our clients sleep well knowing that DonorSearch is a US based company, which means, your organization's data never leaves the country. 
In fact, DonorSearch never shares your information with others.
Unlike other screening companies where headquarters are based outside of the United States, DonorSearch protects all of its clients' data with the best cybersecurity.
At DonorSearch, we understand that the security and privacy of your data are of utmost importance. That's why we've implemented industry-leading measures to ensure your information is always protected.
Single Sign On (SAML)

Single sign-on (SSO) is a session and user authentication service that permits a user to use one set of login credentials — for example, a username and password — to access multiple applications. Setting up SSO for your DonorSearch account is easy! Contact your DonorSearch representative today to get started. We will be here to support you with any questions!

Two Factor Authentication (2FA)

2FA is an identity and access management security method that requires two forms of identification to access resources and data. 2FA gives businesses the ability to monitor and help safeguard their most vulnerable information and networks. Ready to set up 2FA for your DonorSearch Account? Contact your DonorSearch representative today to get started.

Encryption

We use advanced encryption methods to secure your data in transit and at rest. All data transfers are encrypted with TLS (Transport Layer Security) protocols, and our servers use AES (Advanced Encryption Standard) to encrypt stored data.

Access Control

We carefully control access to your data, both physically and digitally. Our facilities are equipped with advanced security systems, and only authorized personnel are granted access to our data centers. We also enforce strict authentication measures for digital access, with multi-factor authentication and unique login credentials for each user.

Auditing

We continuously monitor our systems and infrastructure to detect any potential security threats or breaches. Our security team performs regular audits and assessments to ensure compliance with industry standards and best practices.

Compliance

We are committed to complying with all applicable data protection laws and regulations, including CCPA, and HIPAA. Our privacy policy is transparent and easily accessible, and we are happy to provide our customers with any additional information or support they need to remain compliant.
At DonorSearch, your security and privacy are our top priorities. You can trust us to safeguard your data and provide you with the highest level of service and protection.